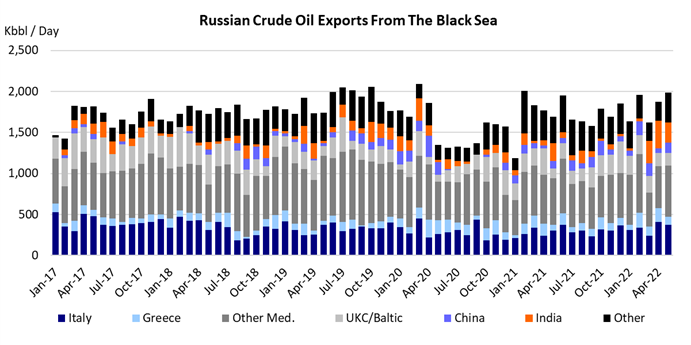 Shipping Oil At Your Own Risk
June 2, 2022
The EU and UK plan to block insurance for Russian oil cargoes
The EU is expected to announce a new set of sanctions aimed at eliminating all seaborne movements of Russian oil to Europe.  To convince EU member Hungary to go along with the new measures, pipeline exports are to be excluded.  However, since more than two-thirds of the European imports of oil are seaborne, these actions will likely have a significant impact.  In response, Russia could try to divert more crude oil to other customers, like China or India, which have already increased their purchases.
However, in a move that could be interpreted as an attempt to restrict Russia's options, the EU, in coordination with the UK, is preparing to block insurance coverage for tankers carrying Russian oil anywhere in the world.  This is a critical measure that could have a dramatic impact on the seaborne trade of Russian oil and oil products.
To read the full opinion, please fill out the form.