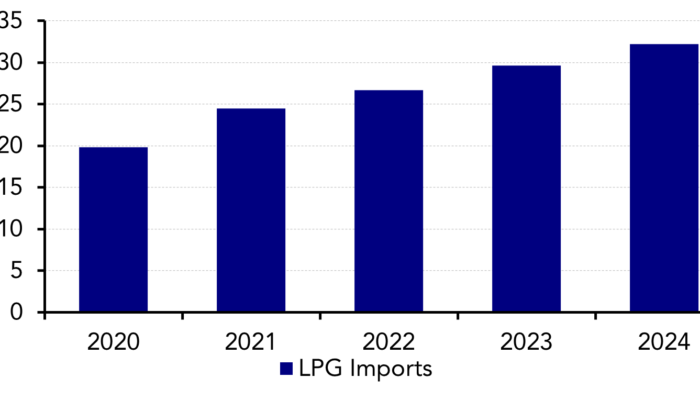 Chinese LPG Imports Jumped 33% in April
This current feature was extracted from the latest edition of Poten's LPG in World Markets, a monthly service published on June 7, 2023.
Chinese LPG imports increased 33% in April from the previous month to 2.7 MMt, just under the all-time high of 2.8 MMt set in September 2022, according to customs data. Recovering PDH operating rates, new PDH plant startups, falling propane prices and higher US exports since March (that favored sending cargoes to the east rather than Europe) all played a role in pushing imports higher. Shiptracking and chartering data indicates May imports should be at an all-time high and June imports should be high as well. This is a shift in trends observed in 1Q when monthly imports were much lower at 2 MMt/m as PDH plants reduced operating rates due to poor margins.
To read the full article, click here.