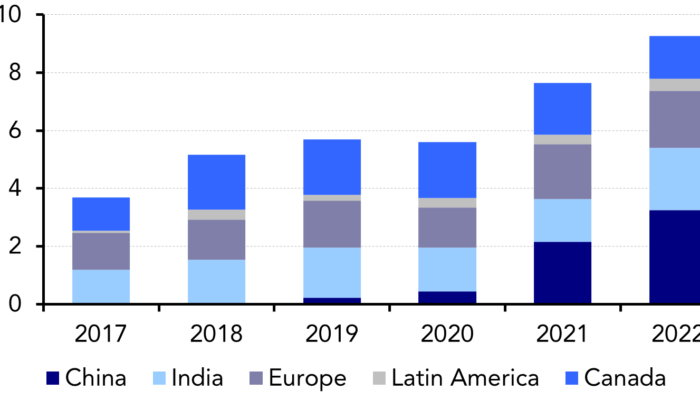 More International Crackers Looking to US for Ethane
This current feature was extracted from the latest edition of Poten's LPG in World Markets, a monthly service published on April 5, 2023.
US ethane exports surged 21% in 2022 to 447,000 b/d (about 9.27 MMt/y), according to the US Energy Information Administration (EIA). Exports should increase another 10% in the next two years to 490,000 b/d in 2024, on more ethane-based cracking capacity additions, expansions in US export terminal capacity and increased gas plant production of natural gas liquids.
The first US ethane export was sent to Canada via pipeline in 2014. Ethane exports ramped up in 2016 following the startup of first waterborne terminal and increasing interests from international petrochemical producers. Ethane exports have grown more than two and a half times in the past five years as ethylene producers from Europe, Latin America, Canada, India and China increased ethane-based cracking capacity to utilize the cheaper feedstock.
To read the full analysis, please click here.