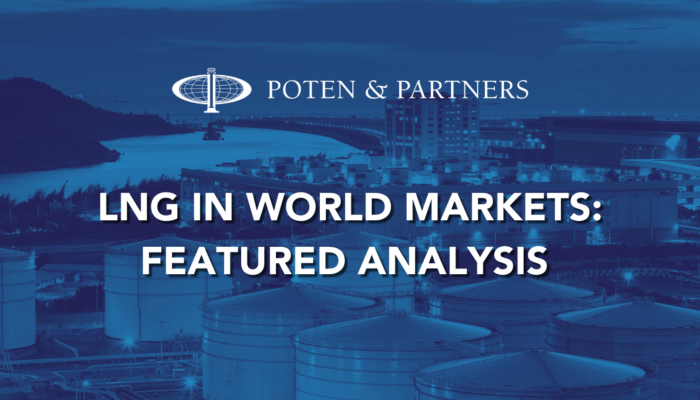 Chinese Buyers Advance Term Contracting
This current feature was extracted from the latest edition of Poten's LNG in World Markets, a monthly service published on April 28, 2023.
Chinese buyers – both the state-run majors and next-tier firms – continue to push ahead with LNG long-term contracting activity, as they eye volumes for projected domestic demand as well as for trading and optimization purposes.
There is a diverse range of sellers, supply sources and pricing indexes involved – reflecting the varied considerations of Chinese buyers. But locking in sale and purchase agreements (SPAs) remains challenging, amid issues like timing, market conditions and source, pricing and shipping risks.
Several Chinese firms are also reselling LNG supply – mostly on short to mid-term structures to other domestic companies.
To read the full article, click
here
.