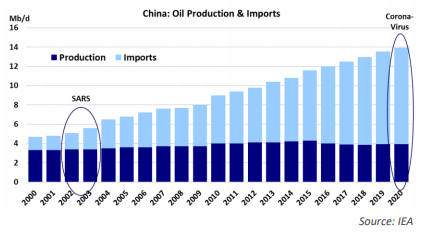 23 Jan 2020:
The coronavirus outbreak, which started in the city of Wuhan in China, has spread across several countries in Asia, with confirmed cases in South Korea, Japan, Taiwan as well as Thailand and Singapore. There has also been one case identified in the United States. According to official counts, more than 600 people have contracted the virus and as of today, at least 17 people have died. The Chinese government is taking steps to contain the virus, including a travel ban from Wuhan and several other areas in the region. The outbreak of the virus coincides with the Lunar New Year celebrations in China, which starts this weekend.
This is traditionally the busiest travel period of the year, when hundreds of millions of Chinese take trips across the country to visit family. It is obviously highly uncertain at this point how the virus outbreak will develop from here and what the implications are on the Chinese and global economy. The speed with which it spreads, how contagious and lethal the virus is, as well as the speed and effectiveness of the response of the Chinese government and the World Health Organization will all have an impact.
However, to illustrate the potential impact of the outbreak on the global economy in general and the oil markets in particular, several analysts have used a previous coronavirus outbreak, the 2003 SARS epidemic, as a guideline.
Please fill out the form to read the article.