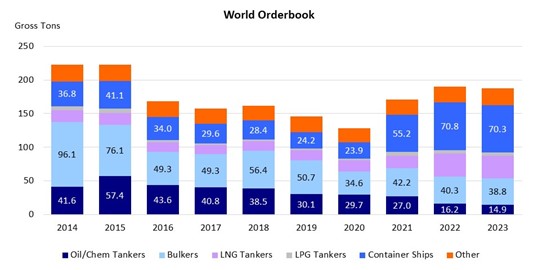 March 17, 2023
Is interest in tanker newbuildings picking up?
Despite the dramatic increase in rates and secondhand prices since the Russian invasion of Ukraine, the tanker orderbook has remained at historically low levels.  Limited shipyard capacity, high newbuilding prices and the uncertainty around marine fuels in combination with tightening environmental regulations has so far prevented (or delayed?) the typical boom-bust cycle in tanker shipping.  The limited orderbook and ageing fleet have given owners confidence about the freight market for the next two to three years.  Has the time finally come for owners to return to the shipyards?
To read the full opinion, please fill out the form.