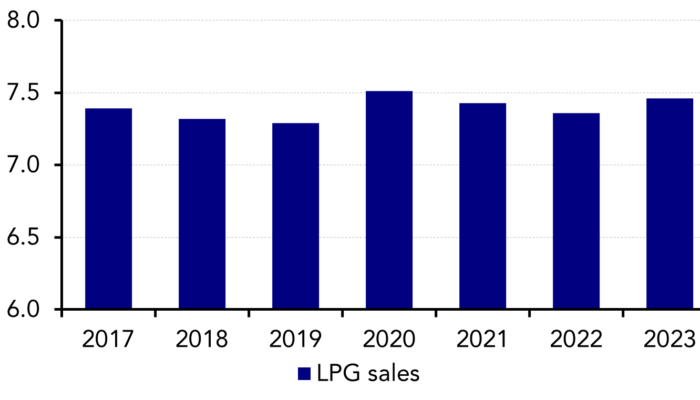 Brazil's LPG Demand to Remain Steady in 2023
This current feature was extracted from the latest edition of Poten's LPG in World Markets, a monthly service published on February 9th, 2023.
Brazil's LPG sales (~consumption) is estimated to be around 7.35 MMt in 2022, down 1% from the previous year and 2% below 2020, according to Brazil's Energy Research Office EPE. The small drop is mainly due to year-over-year increases in international prices which also increased the domestic price.
Most of the LPG demand in the country comes from residential cooking. Consumption in the sector rose sharply in 2020 as households used more cooking fuel during Covid-19 lockdowns. Disbursements of emergency social payments in that year also boosted consumption.
To read the full article, click here.