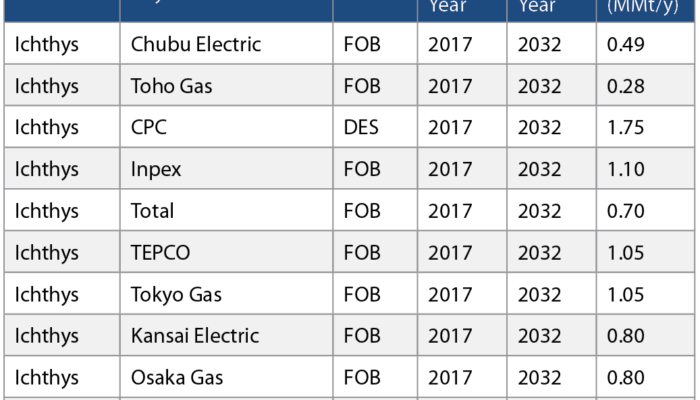 Australia Price Review Season Kicks Off
This current feature was extracted from the latest edition of Poten's LNG in World Markets, a monthly service published on October 31, 2022.
Price review negotiations for Australian LNG projects, Ichthys LNG, Gorgon LNG and Wheatstone LNG are underway with their Japanese buyers. Taking center stage is the price review between Wheatstone LNG and Jera for its Tepco long-term contract. Given the size of the deal at over 4 MMt/y it sets the tone for future price review negotiations.
The start of the contract year for Wheatstone LNG was changed from 2016 to 2017 due to project delays. As a result, the applicable new price will begin in April 2022. In addition to Jera, Kyushu Electric and Tohoku Electric are buyers from the project. Tohoku Electric has completed its price review for 920,000 t/y on an ex-ship (DES) basis with Wheatstone LNG at a 13.3% slope of the Japan Crude Cocktail (JCC) price plus 60-75¢/MMBtu. The previous price for the 20-year deal was at a 14.75% slope of JCC plus 65¢/MMBtu.
To read the full article, click here.