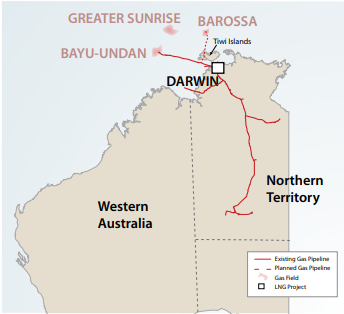 New Australian Projects May Face Delays
This current feature was extracted from the latest edition of Poten's LNG in World Markets, a monthly service published on December 21, 2022.
Any postponed start-ups will have considerable impact on global LNG markets, where demand-supply balances are tight from now through 2026. The three projects – Waitsia Stage 2, Barossa, and Scarborough – will have production capacity of over 13 MMt/y in total when operating optimally.
Increased regulatory obstacles and the subsequent impact on LNG project development could dampen investment confidence in Australia, especially if taken together with recent government policies like the implementation of a domestic gas price cap, market and industry sources said.