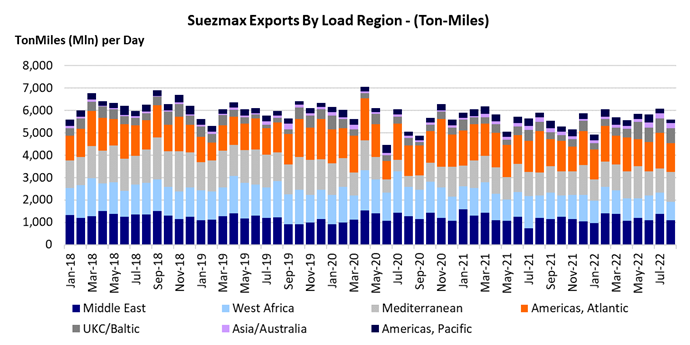 September 30, 2022
Tight supply/demand balance boosts Suezmax prospects
Last week we tried to explain the reasons for the ups and downs in the VLCC market.  In today's Tanker Opinion we will cover the developments in the Suezmax segment; the one-million-barrel vessels which fly somewhat under the radar compared to their larger high-profile brethren. Together with the Aframaxes, the Suezmax segment was one of the main beneficiaries of the changes in trade flows that resulted from the Russian invasion of Ukraine.
While VLCCs normally lead the way in terms of freight market movements, this time they were following the Suezmaxes. While the conflict in Ukraine has been the main driver of Suezmax rates since February 24 of this year, it is not the only explanation and there are several factors that point to even stronger rates ahead.
To read the article, please fill out the form.