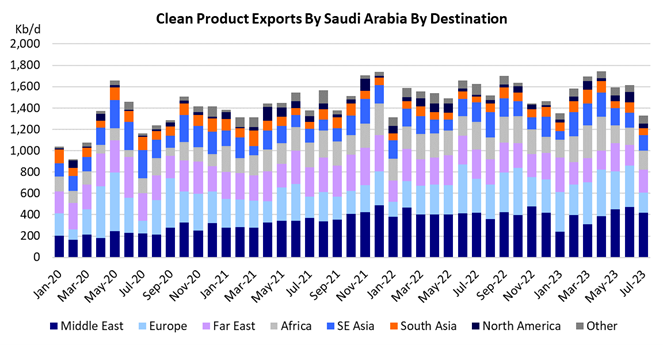 Multitasking In The Desert
Saudi Arabia also plays a major role in the product trades
Saudi Arabia is a powerhouse in the crude oil markets. It is one of the largest oil producers in the world and it is one of the founding members and the unofficial leader of the OPEC cartel. In addition, the Kingdom is also a major player in the refined product market. Saudi Aramco, the country's domestic oil giant, operates one of the world's largest refining businesses.
Their operations, both through wholly owned and affiliated (Joint Venture) refineries supply both domestic and international customers. The Saudi's also import products, albeit in much smaller volumes.
The war in Ukraine and the sanctions on Russia have scrambled the global refined product flows and this also had an impact on Saudi exports and imports as well as the vessels of choice to move these barrels. That's what we will discuss in this week's Tanker Opinion.
To read the full article, please fill out the form.