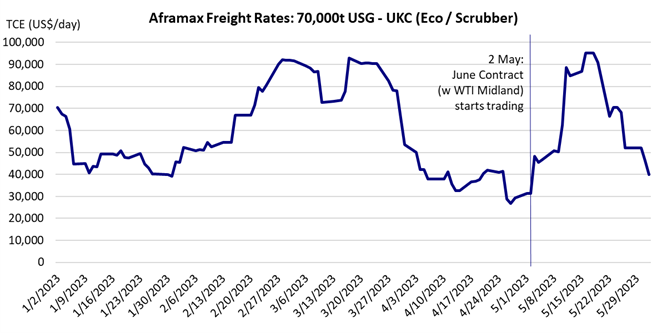 June 2, 2023
What will the inclusion of WTI Midland into Brent Pricing mean for tankers?
Starting with the June 2023 contract, the price of Dated Brent will include WTI Midland, a US Gulf crude grade, next to the existing North Sea crudes.  This means that for the first time in history the price of Dated Brent crude oil could be determined directly by crudes that are shipped into the area from across the Atlantic.  Dated Brent is a physical marker, distinct from ICE Brent, which is a crude contract traded on the Intercontinental Exchange. This week we will take a look at the implications of this change for the tanker market.
To read the full opinion, please fill out the form.