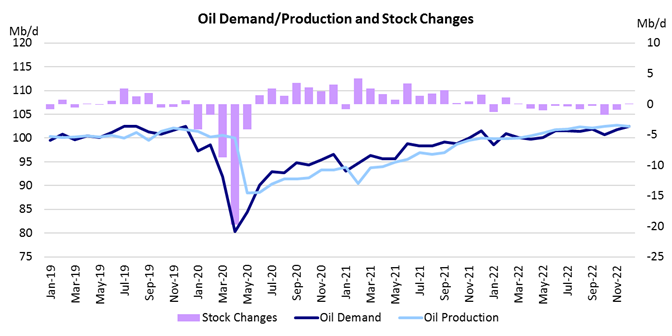 The Future Ain't What It Used To Be
3 Dec 2021
Tanker markets are more uncertain than ever
This is not a good time to be a prognosticator.  A combination of factors has made forecasting the direction of the tanker market increasingly difficult.  Yesterday, OPEC+ decided to raise oil production in January 2022 by 400,000 b/d in line with their long-term plan to unwind last years' production cuts by September 2022.  This was a surprise decision.  Many analysts expected the oil-producing cartel to announce a production freeze against the backdrop of sharply lower oil prices due to the emergence of the new Omicron variant of Covid-19.
On the face of it, this appears to be relatively good news for the tanker market, but OPEC has kept the door open to change their mind and reverse the increase or even lower crude oil output if the Omicron variant ends up having a strong negative impact on oil demand.  In addition to the vagaries of future oil demand and supply in the context of a continuing global pandemic, the market also must consider government inventory releases and the potential impact of a new Iran Nuclear deal, for which the negotiations have started up again.
Please fill out the form to read the article.