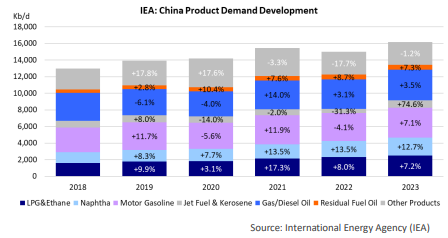 April 28th 2023
How is the Chinese post-lockdown recovery going?
In December 2022, China announced that it was reversing its zero COVID policy and lifting most COVID related restrictions. Initially, news articles reported a significant increase in cases, but gradually these stories disappeared and it seems the situation is now similar to Western economies where cases occur regularly but the economic and societal impact is limited. This week we will examine how China's oil demand is recovering in the Post-Covid era.
Please fill out the form to read the article.