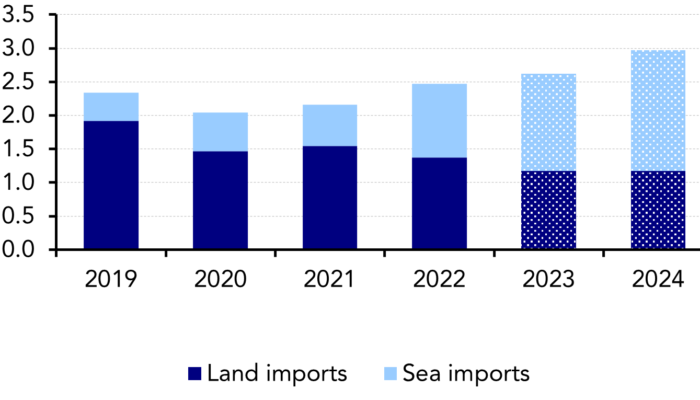 Poland Sea Imports Up Sharply, Reliance on Russia Remains
This current feature was extracted from the latest edition of Poten's LPG Market Outlook, a monthly service published on December 9th, 2022.
Poland was one of the more vocal advocates within the EU to sanction imports of Russian energy, including LPG, following the invasion of Ukraine. Poland's prime minister in mid-April announced that the country will stop importing Russian natural gas and LPG by the end of 2022. Recent media reports suggest that the country may not proceed with a complete ban at the beginning of next year following warnings from the LPG industry that such a ban will result in shortages.
The country remains committed to wean itself from Russian LPG; however, a complete ban on Russian imports will be extremely difficult to achieve in the short term. Current seaborne and rail import infrastructure from other regions like the ARA is not capable of completely replacing Russian volumes.
Instead, the country will lobby for an EU-wide embargo in the next package of sanctions. Without a broader sanction, rail imports from Russia will continue in 2023, albeit at a lower rate, and fall further in 2024 and will be supplanted by higher sea imports.
To read the full article, click here.