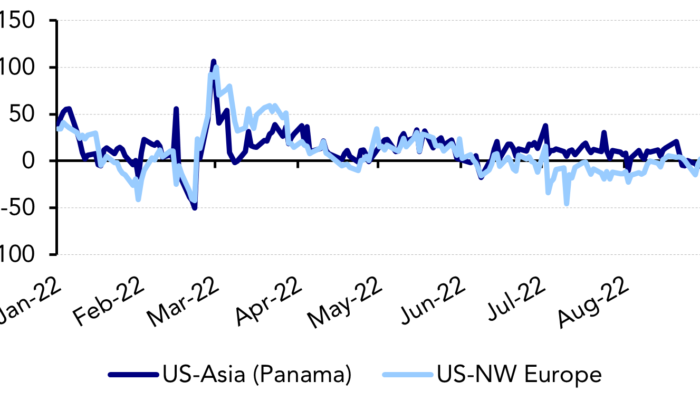 Freight Rates Buoyed by Winter Demand Outlook
This current feature was extracted from the latest edition of Poten's LPG in World Markets, a monthly service published on September 8, 2022.
August VLGC/LGC imports into Northwest Europe from the US were the lowest since the Russian invasion of Ukraine amid tight arbitrage economics and lower demand. Imports should remain low in September, but that trend is expected to shift during upcoming winter months when demand from the residential and commercial sector is forecasted to be higher than usual.
To read the full analysis, please click here.