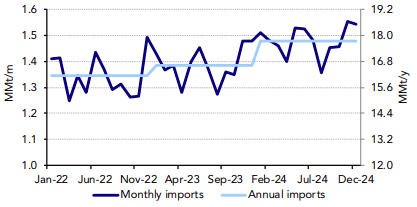 European Industrial Power Demand for LPG Set to Grow
This current feature was extracted from the latest edition of Poten's LPG Market Outlook, a monthly service published on September 12th, 2022.
Europe saw a 12% growth in imports in 1H 2022, but higher energy costs are raising concerns for the future of petrochemical demand in the region. The surge in imports in 2022 was largely driven by increased petrochemical demand. However, Russia has threatened to cut off energy supplies to Europe completely which would lead to power rationing this winter and potentially through 2023. The industrial sector would be the first sector to assume a decrease in power consumption.
To read the full article, click here.