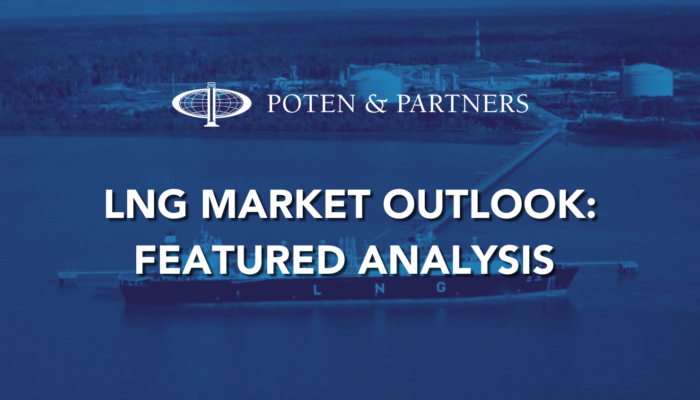 European Storage Hits Target Ahead of Schedule
This current feature was extracted from the latest edition of Poten's LNG Market Outlook, a monthly service published on August 29, 2023.
LNG imports for Europe are forecast at 65 MMt this winter, which is about 45% of the 203 MMt forecast for European gas demand over the winter months of October 2023 to March 2024. LNG imports in the winter of 2024/2025 are forecast to increase to 69 MMt. Due in large part to robust LNG imports in 1H 2023, European storage levels are nearly full at around 91 Bcm in August.
At this level, storage has met the EU target of having inventories 90% full before November 1. As a result, LNG imports are on track to fall to 8 MMt in August from a record high of 12.7 MMt in April 2023.
With lower LNG imports forecast for this winter compared to last, European storage levels will see larger withdrawals than last year under a normal winter scenario.
To read the full article, click here.