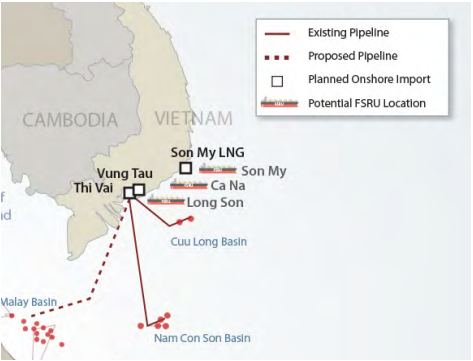 PV Gas Stands by LNG Plans Despite Headwinds
November 2021
LNG in World Markets
Vietnam's PV Gas will stick to LNG imports to offset falling domestic gas output, despite unfavorable market conditions for buyers and regulatory obstacles that hinder downstream development and domestic-foreign market alignment.
Two of its state-backed terminals have advanced LNG import plans. The PV Gas and AES Corp. joint venture firm sought term LNG supply for its proposed Son My LNG-to-power project via a limited participation tender in November, although tight global supply, credit and operational risks, lack of downstream power customers and a request for interim floating facilities could hinder negotiations.
To read the full analysis, click here.