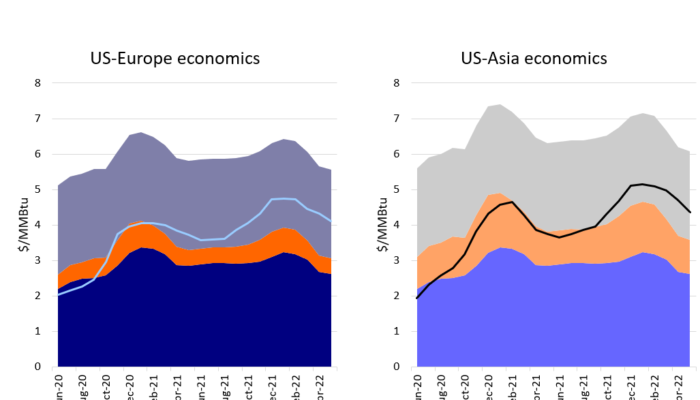 Webinar: 2020 LNG Markets and Covid-19 – What Happens Next? | April 22 Webinar
Weakening power and industrial demand due to stay-at-home and lockdown orders have caused an already oversupplied LNG market to show additional signs of stress with low spot prices, cargo cancellations and deferments. The larger fallout in the global economy is creating additional uncertainty for the recovery in natural gas demand.
Stream our LNG webinar  to hear Forecasting Manager Kristen Holmquist share Poten's latest viewpoints for LNG markets in 2020.
Topics to be discussed:
• Monthly forecast for LNG demand in Northeast Asia and India
• Storage scenarios for the European market, when does it fill up?
• Expected impact of decreased demand on US suppliers
• Scenarios on supply reductions for the rest of the world