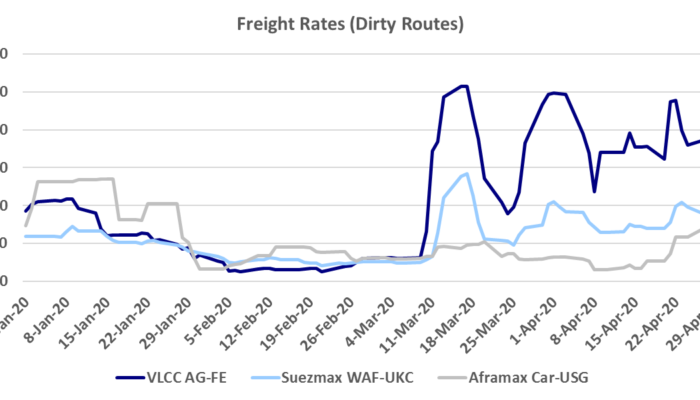 The Beginning of the End?
May 1, 2020
Crude tanker rates have weakened, but will it last?
Today, for the first time since March 10, VLCC rates on the benchmark Arabian Gulf – China route have fallen below $100,000/day.  Today, we assess VLCC earnings on this voyage at $76,500/day, some $33,000/day below yesterday's number.  While this is still a respectable number, it is nowhere near the record levels we have seen in recent weeks.  As a matter of fact, these VLCC rates are at their lowest level since March 10, right after the previous OPEC+ deal fell apart and right before a Saudi chartering bonanza ignited the market in a big way.
Is this a temporary dip or a harbinger of even lower rates in the near term?  Is this a matter of sentiment or fundamentals or a bit of both?  While we don't have a lot of fundamental data available to us yet, we can combine what we have with some anecdotal information to come up with a possible answer.
Please fill out the form to read the article.