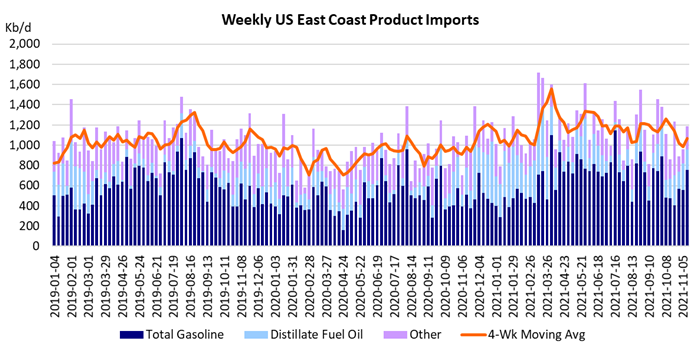 19 November 2021
What is going on in the Transatlantic product tanker trades?
Gasoline prices in the United States are close to their highest level since 2014 and with relatively low inventories and a big travel holiday (Thanksgiving) coming up next week, all eyes are on gasoline supplies in the coming weeks and months, in particular on the U.S. East Coast.  To what extent can additional imports make up the shortfall and what could that mean for the MR product tanker market, now and in the near future?
To read the full article, please fill out the form below.