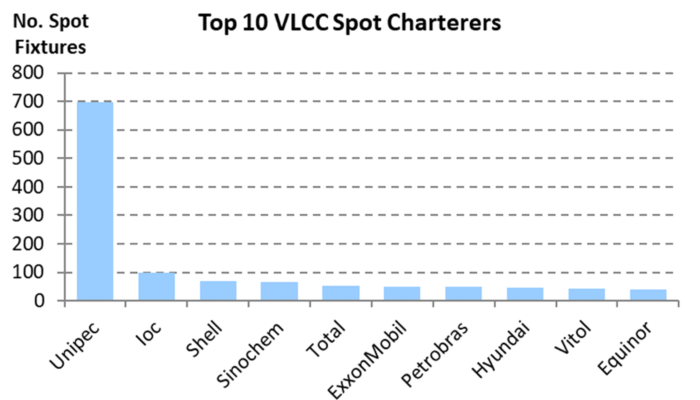 A (Tanker) Year To Forget
January 7, 2022
Top Reported Dirty Spot Charterers for 2021*
It would be an understatement to say that 2021 was a disappointing year for the tanker market.  The recovery that many pundits expected did not materialize and average dirty tanker rates fell to multi-decade lows.  The tanker malaise was primarily due to an oversupply of vessels in the face of a tepid increase in demand.  We can see that in the rankings table.  The cargo volume in 2021 was virtually unchanged from 2020.
This is not good, since 2020 was 16% below 2019.  Our data showed a marked difference in activity between the segments: VLCCs were down 200 spot fixtures (-9%) versus last year, Suezmax activity was about the same, while there was a noticeable pickup in reported Aframax fixtures (+189 or 6%).  The main players did not change: 19 of the top 20 charterers were on the list last year, Hyundai was the only newcomer.
To read the full article, please fill out the form.