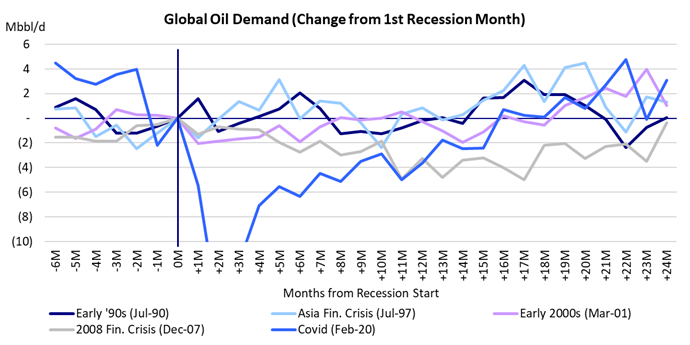 Will A Recession Sink The Tanker Market?
August 26, 2022
What would the likely impact of a global recession be?
Ever since inflation rose dramatically earlier this year and especially after oil prices increased dramatically following the Russian invasion of Ukraine, the world is increasingly worried about a potential recession.  The Chinese economy, which is crucial for the tanker market, is suffering from Covid lockdowns and from a financial housing crisis.
After the attack on Ukraine, oil prices rose quickly to about $130/bbl but recession fears have affected prices in recent months and they have declined to around $100/bbl currently.  To better understand the impact of recessions on the oil and tanker markets, we have looked at the five major recessions that occurred since 1990.
To read the full opinion, please fill out the form.