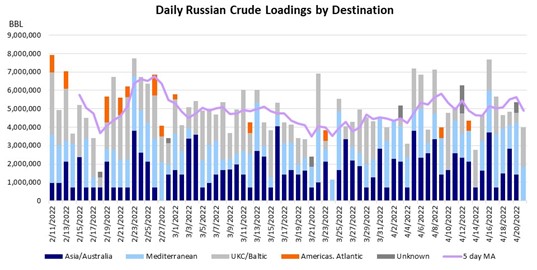 April 22, 2022
Trade flows around Russian crude oil exports are changing
On 24 February 2022, Russia invaded Ukraine.  This triggered widespread condemnation and a broad range of sanctions.  Western countries, in particular, have been targeting Russia's financial institutions, the country's oligarchs, and the Russian energy industry.  This has created turmoil in the oil and tanker markets.
Initially, oil prices and tanker rates spiked as the markets scrambled to adjust. However, now that we are two months into the conflict, things are settling down somewhat and we are seeing some trends developing.
To read the full article, please fill out the form.