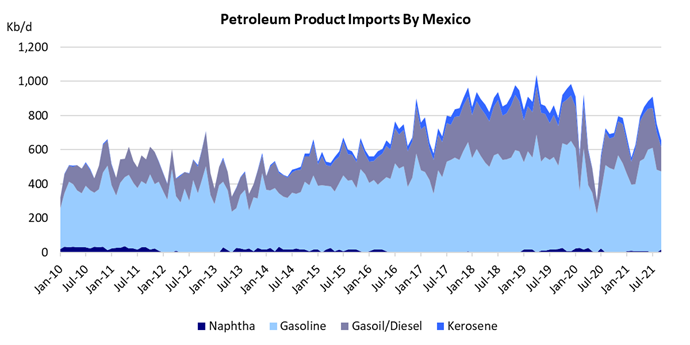 Mexico Dreams Of Energy Independence
January 14, 2022 
Energy reform in Mexico can have major implications
In late December 2021, Mexico's President Andres Manuel Lopez Obrador ("AMLO"), announced ambitious plans to make Mexico self-sufficient in refined petroleum products. To make this happen, Mexico's state oil company PEMEX plans to increase domestic refining capacity and utilization using more domestic crudes. If successful, this could ultimately eliminate both crude oil exports and refined product imports. This major change could have significant implications for the crude oil and product tanker markets.
These are not long-term plans either, the changes are almost immediate. PEMEX intends to reduce crude oil exports by 50% in 2022 relative to last year and eliminate them altogether in 2023. In this week's opinion we discuss the implication on the oil and tanker market as well the chances of success for this drastic policy change.
To read the full opinion, please fill out the form.