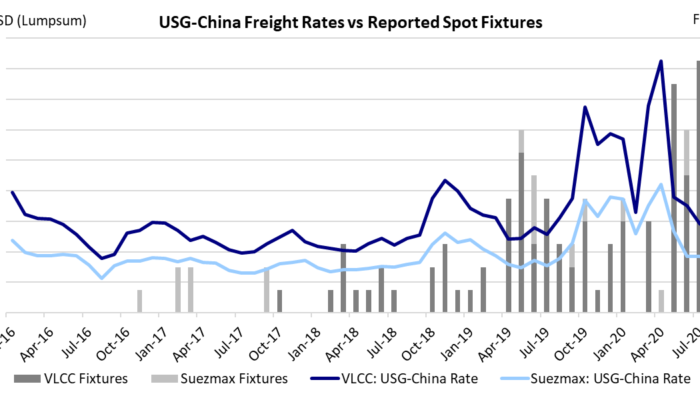 Chinese imports from the U.S. picked up in recent months
Movements of U.S. crude oil to China have been volatile over the last 3-4 years.  Chinese crude oil imports from the U.S. were slow to pick up after the U.S. lifted the ban on crude oil exports in December of 2015.  Liftings of U.S. crude heading to China gradually picked up in 2017 and continued at a healthy level until mid- 2018, when the trade war heated up and crude oil exports got impacted by the eb and flow of trade negotiations. 
In January 2020, the U.S. and China agreed a trade deal that called for an increase of Chinese imports of energy products from the U.S.  The global Covid-19 pandemic has affected global oil flows dramatically, including Chinese imports from the U.S.  Crude oil exports from the U.S. to China declined dramatically in the first quarter but recovered in May and have remained high throughout the summer months. 
This week we will take a closer look at the dynamics of the crude oil trade between the U.S. Gulf and China.
Please fill out the form to read the opinion.