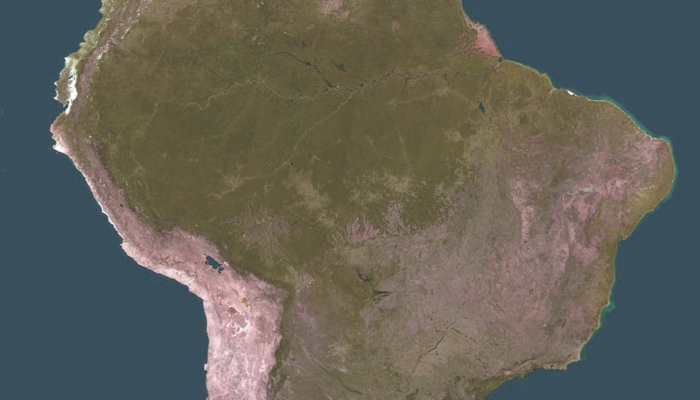 Passing of Brazil Gas Law Opens Up Opportunities
The Brazilian legislature has approved a new Gas Law, which will liberalise the functioning of the gas markets in the country and is expected to present opportunities associated with market growth and infrastructure development in the sector.
What Happened
For decades, the Brazilian gas market has been plagued by insufficient midstream infrastructure, lack of competition, bureaucratic regulatory processes, and high end-user prices, which have constrained the penetration of natural gas usage in the country. After much debate and even a failed attempt in December last year, the legislature has finally approved the new Gas Law and sent it for sanction by the President. Several amendments proposed by the Senate, which could have blunted the scope of the law, were rejected by the Chamber of Deputies. The expectation is that the law will promote greater accessibility and choice for consumers and enable free-market price discovery.
Key Details
Following are some of the major highlights of the Gas Law, along with their potential implications:
All the gas midstream infrastructure in Brazil have so far been operated on a proprietary basis, with no obligations for third-party access. This law facilitates third-party access to gas pipelines, processing facilities and LNG regasification terminals;
An entry-exit tariff model will be established for the transportation networks, and the regulator will determine the maximum pipeline tariffs that will be applicable on each of them;
A major issue restricting interstate gas flows has been the multiple layers of taxes that become applicable. This has inflated end-user prices quite significantly, making natural gas uncompetitive. The Gas Law will introduce a tax equalization policy, whereby there will only be a single, uniform tax applicable on the sale of natural gas;
With an intent to unbundle the sector and further reduce the monopoly of Petrobras, gas producers and resellers will not be allowed to own gas transport infrastructure and vice versa;
Developers looking to construct new pipelines will no longer be required to go through the concession model, which is an arduous bureaucratic process, and will be allowed to use a much simpler authorization model, which is expected to significantly reduce uncertainty and lead times..
Implementing some of these changes could take time, and there might well be resistance in some quarters given its wide-ranging implications. Nevertheless, one expects that the Gas Law will gradually usher in a new era for the Brazilian gas market.
Why This Matters
With a clear intent to improve midstream infrastructure in the country, the Gas Law is expected to result in significant investments into construction of new midstream assets such as pipelines, processing facilities and LNG import terminals.  It should also improve the value of existing assets via greater utilisation and better prospects for expansion of capacity. Natural gas demand in Brazil has quite a long way to go, with per capita annual consumption around one-twentieth that of the United States. With end-users likely to see lower prices as well as better access to gas supply through the Gas Law (the Ministry of Economy estimates price decrease could be around 40%), one expects natural gas demand to boom, with new opportunities for sale of natural gas and regasified LNG into the market.
Poten's View
While Brazil has significant domestic gas reserves, especially in its offshore basins, getting those volumes to meet domestic demand has been challenging. About 40-50% of the gas is reinjected for oil, and 10% is consumed in field production. The remainder could be used to supply the domestic market, but a lot of it is currently flared as there are significant midstream bottlenecks. The gas from some of the fields has high CO2 content, which requires additional processing onshore, and there is a deficit of processing capacity in Brazil. There are plans in the works for new pipelines to shore, but they are expensive.  Plus, the 'last mile' to onshore has been hard, with social-environmental issues holding them up. Bolivian imports have played a major role in the supply mix, but their future is uncertain. Bolivia still has large gas resources but declines in existing fields and inadequate upstream investment resulting from an unstable political climate have cast doubts on its reliability. As such, the 30 mmcm/d contract with Petrobras that was expiring in 2019 has been extended till 2026 at a lower volume of 20 mmcm/d. However, we understand that Bolivia was obligated anyway to supply much of these volumes as makeup gas for the lower volumes in previous years, making supplies beyond this period uncertain. Given these considerations, we view domestic gas and Bolivian imports as effectively as supplier "put" options into the Brazilian market, offering little certainty to buyers. In contrast, LNG imports could serve as "call" options responsive to market requirements. With provisions in the Gas Law targeted at improving access to gas through development of midstream infrastructure and making it more affordable, the market for LNG imports is expected to grow. Existing LNG import terminal owners at Porto Açu and Sergipe, who have been early movers in the space, could potentially realize economies of scale from the incremental sales, potentially increasing the value of their positions. Other terminals will follow, driven by the sheer size of the country and the balkanized nature of its gas markets, especially in the North, North East and in the interiors of the country, which are not well connected to the southeast gas grid. Until recently, the growth of LNG imports had been constrained by the variability in power dispatch caused by unpredictable hydropower. In recent years, however, ANEEL, the regulatory agency running power auctions, has mitigated the issue by allowing bidders to specify a guaranteed power dispatch profile of up to 50% of the installed capacity on an annual basis, plus allowing a longer notice period for dispatch in the PPAs, allowing time for LNG cargoes to be procured. ANEEL has also undertaken other contracting changes that provide comfort to the investors, such as protection against exchange rate fluctuations and inflation, and allowing the linkage of fuel prices with up to four major international price markers relevant to the global LNG industry: HH, Brent, JKM and NBP.
Ways We Can Help
With reforms already underway in the gas and power markets, and now with the passing of the Gas Law, there is a wide spectrum of emerging opportunities, including investment in infrastructure development projects, farm-ins to existing infrastructure, gas / LNG supply or procurement, and participation in power auctions. Poten has worked extensively across the gas value chain in Brazil and also in several other countries which have gone through a similar phase in gas market development. For clients interested in developing a presence in the Brazilian market, we will be able to identify and prioritise the projects and transactions that would fulfil their objectives and enhance corporate portfolio value. For each initiative, we can develop and implement effective strategies, providing support with feasibility assessments, commercial and technical development, due diligence, local and global market analyses, and commercial advice on financing, as necessary at the various stages. Members of our natural gas and LNG consulting group not only have experience of the global gas and LNG markets but also have individually worked in the region, some of them at senior levels with key players, and are well versed with the culture and processes that prevail. Using such experience, we can assist clients in forging of appropriate local partnerships, where necessary, which can be the key for successful implementation.
How To Reach Us
Please do not hesitate to contact us if you believe we can be of assistance in this opportunity. We will be happy to discuss the best way we can advise, including timing, scope of work, and areas of focus.