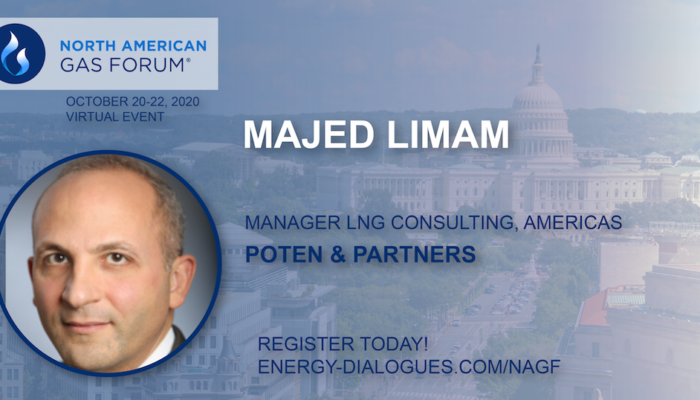 North America Gas Conference – 2020
Poten & Partners is proud to be sponsoring and participating at this year's North American Gas Conference. Over the past several years the North American Gas Forum has established itself as the premier event for the energy industry by creating an unparalleled experience in Washington D.C.
This year the event has gone virtual – and promises to deliver the same amount of quality presentations, discussions and networking opportunities.
Majed Limam, Manager of Americas for Poten's LNG and Natural Gas Advisory practice will be a panelist leading the discussion on "What's New in LNG 2020 – Financing, Supply-Demand Uncertainties and Opportunties.
For additional information on Poten & Partners' participation at North America Gas Conference, feel free to email us at lngadvisors@poten.com. Also you can get 10% discount using our speaker promo code here: hubs.ly/H0wqk_Z0