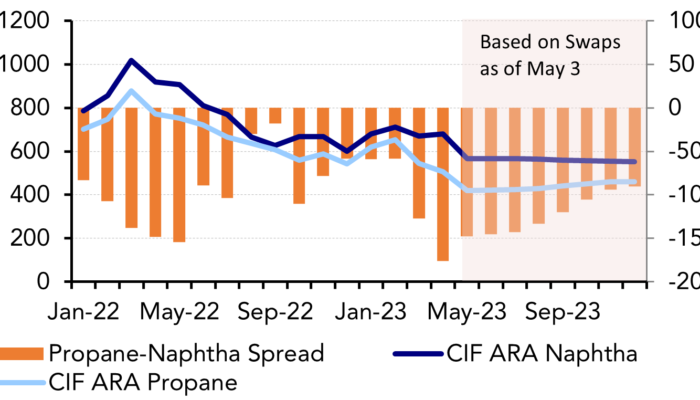 Wide Propane-Naphtha Spread Fails to Boost NW Europe Imports
This current feature was extracted from the latest edition of Poten's LPG in World Markets, a monthly service published on May 5, 2023.
The Northwest Europe propane-naphtha spread has been widening since early March 2023, with propane's discount to naphtha increasing from $80.50/t on March 1, 2023, to a record $206.50/t as of April 11, 2023. Across the same period, the propane-naphtha ratio has also widened from 89% to 71%.
Declines in propane CIF ARA prices outstripped that of naphtha for the majority of March 2023 as robust exports of LPG from the US and the Middle East coincided with waning demand from the Far East and Europe.
To read the full analysis, please click here.