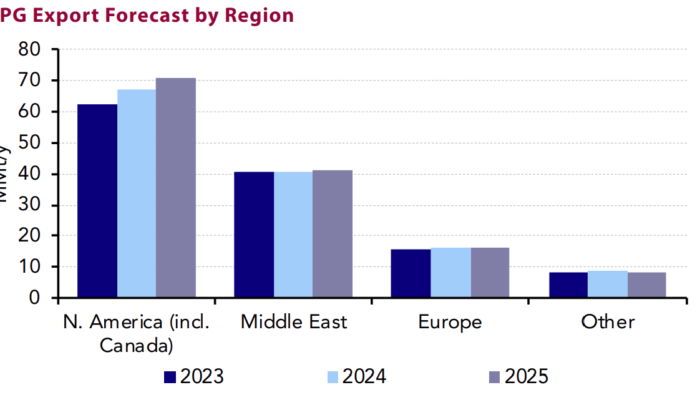 Growth in 2025 Driven by Northeast Asia and the US
This current feature was extracted from the latest edition of Poten's LPG Market Outlook, a monthly service published on July 11, 2023.
The global LPG import and export forecasts have been extended to include 2025 this month. North American LPG exports are forecast to see the most growth from now until 2025, driven largely by US export growth, both on a percentage and tonnage basis (see US section following). Exports from the Middle East have risen by 11% y-o-y in 1H 2023 and are forecast to reach 41 MMt in 2023. LPG exports are expected to see a slight decline to 40.5 MMt in 2024 on the assumption that OPEC+ maintains production quotas.
To read the full article, click here.