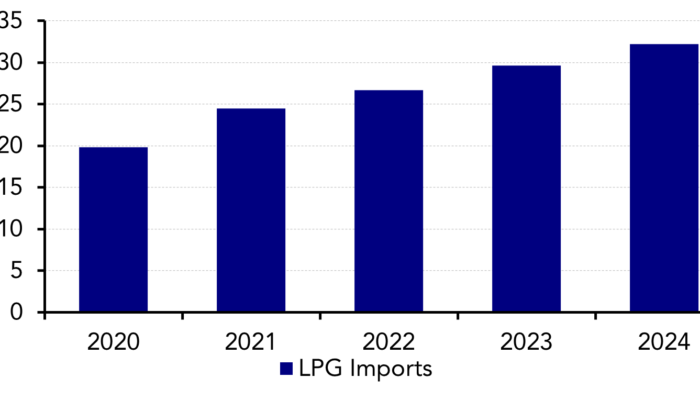 Chinese Imports on the Rise
This current feature was extracted from the latest edition of Poten's LPG Market Outlook, a monthly service published on June 12th, 2023.
LPG imports for China were slow to begin the year – averaging around 2 MMt/m – which was lower than the 2022 average.
However, rising PDH operating rates (due to the return of several units from maintenance, some new PDH units starting up, and lower propane prices) lifted LPG imports for China to 2.7 MMt in April 2023 – just shy of the monthly import record.
Though data for May has not been released yet, preliminary shiptracking data indicates that imports for May will beat the monthly record. Imports for June are forecast to remain elevated at 2.7 MMt.
To read the full article, click here.