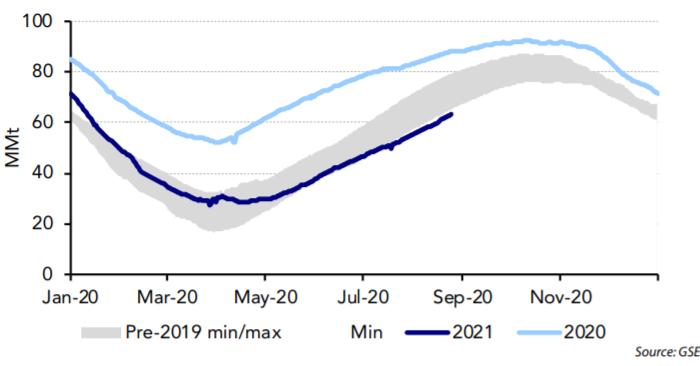 Atlantic Basin Offtakers Feel Pinch of Output Declines
LNG in World Markets
August 2021
Atlantic Basin LNG loadings excluding the US are roughly on par with threeyear lows amid declines in Trinidad and Nigeria that is dampening the ability of offtakers to take advantage of rallying spot prices and forcing some costly short covering.
July loadings fell to 5 MM/t or 5.4 MM/t including Egypt, equating to monthly levels last seen in October 2020 and July 2018. That compares with nearly 7 MM/t produced in March thanks mostly to a short-lived spike in Egyptian output as Damietta returned to service after eight years offline. Egyptian output has flagged since then due to serial outages at Eni's flagship Zohr gas field and rapid declines at BP's West Nile Delta development.
To read the full article, click here.