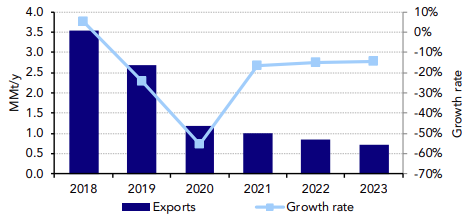 No Significant Impact on LPG from Russia-Ukraine Conflict
LPG in World Markets
March 2022
There have been some concerns among market participants regarding the effects of the Russian invasion of Ukraine on the LPG market. So far, financial sanctions imposed on Russia by the US, EU, UK and others exclude energy-related payments which should allow continued flows on existing contracts; however, many international trading companies are avoiding new business with Russia.
Charterers may choose to avoid lifting LPG cargoes from the region as insurers are either not offering to cover ships or asking for huge premiums which could result in charterers seeking alternative sources. Without access to the international banking system it will be difficult for Russian companies to make payments for port dues, insurance etc. There have been reports of shelling on some commodity vessels in the Black Sea following the invasion. However, this should have only a small effect on global LPG supply.
To read the full analysis, click here.