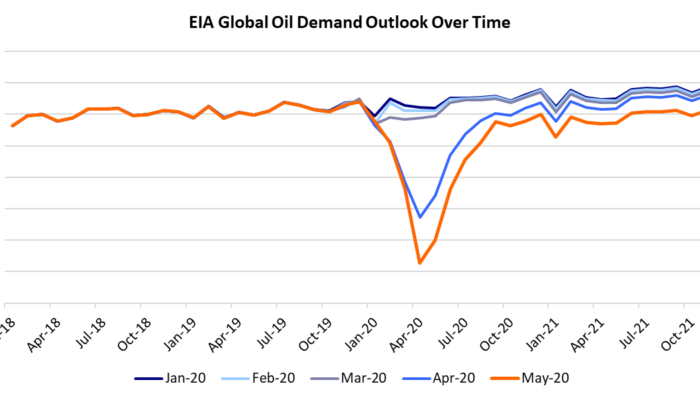 June 5, 2020
How quickly will oil demand recover to where it was?
Over the last 3 months the oil market news has been all about demand destruction and supply cuts.  Covid-19 has swept over the globe in a large wave and various continents are in different phases of dealing with the aftermath.  The economies of China and the rest of Asia were the first to be affected, followed by Europe and North America.  While these areas are generally showing declines in daily cases, Latin America and Africa are still in the middle of fighting the disease.  China and many other Asian economies are well on their way to recovery and because European and North American countries are also in various phases of re-opening, there are positive signs of global economic activity returning. 
As an illustration, this morning, the US labor statistics showed that employers hired 2.5 million people in May after reporting multimillion job losses in April.  Global oil demand, which the EIA estimates declined by 24 Million barrels per day (MB/d) in April from the prior year has also started to recover. This week we will examine how the oil demand recovery might unfold.
To read the full article, please fill out the form.