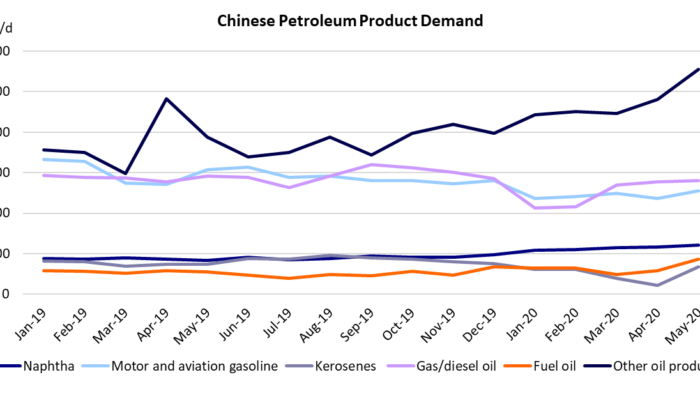 July 24, 2020
China is getting hit by one natural disaster after another
China was the first country to be affected by the Coronavirus in late 2019.  In January 2020, the country instituted a lockdown of the Wuhan area, where most cases were occurring, and instituted travel restrictions.  These measures lead to dramatic declines in demand for petroleum products such as jet fuel and gasoline.  Jodi statistics show that Chinese oil product demand declined by about 0.9 Mb/d from November 2019 to January 2020.  The country managed to get the situation more or less under control and demand recovered relatively quickly. 
However, currently a part of the country is facing a new natural disaster, this one affecting an estimated 40 million people.  Due to heavy rains in Western China, the country is experiencing severe flooding along many of the rivers.  This week, we will take a look at the possible impact of these floods on the recovery of Chinese oil demand in the coming months.
To read the full opinion, please fill out the form.