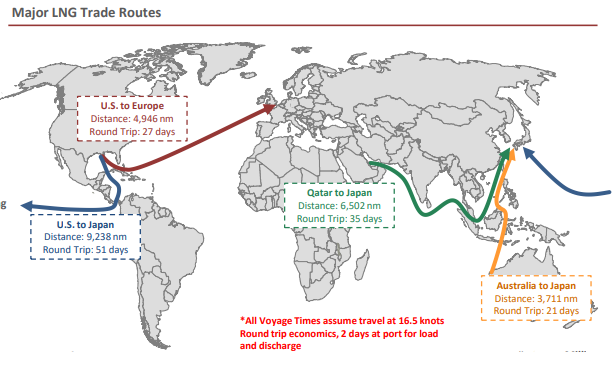 Webinar: LNG Shipping Market Update: Tracking the Covid-19 Disruption | April 20
The LNG shipping market was facing difficult headwinds before Covid-19 with reduced LNG prices and growing vessel supply. These issues remain, but the market sails into uncertain waters as port delays and other logistical disruptions pressure market participants to be more conservative in their shipping strategy. Will this offset the decline in spot rates, or just become a source of volatility?
Register to stream our webinar on April 20 with Jefferson Clarke who will share viewpoints from Poten's LNG commercial operations. 
Topics to be addressed include:
• Using shipping metrics to measure Covid-19's impact on the LNG market – fleet speed, vessel utilization, and how many vessels are available for spot hire
• Will LNG vessels use as floating storage grow?
• The future of Steam Turbine vessels in a low profit margins market

Stream our webinar at 8 AM Central / 9 AM Eastern on April 20 to hear the latest on LNG shipping.