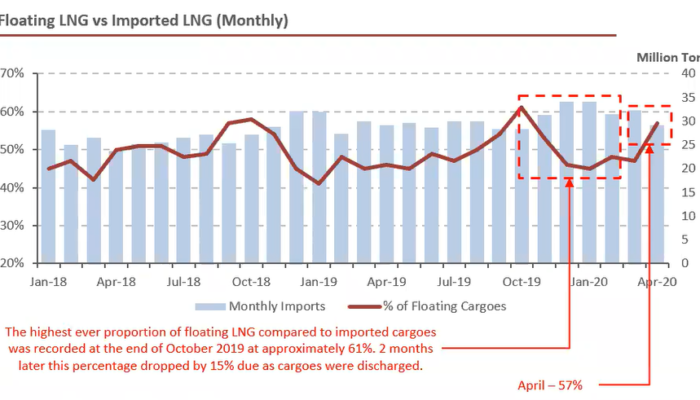 Webinar: LNG Shipping Market Update: Beyond Covid-19 | May 11
Over two months into lockdown, the LNG shipping market continues to behave erratically and defy historical norms. Spot charter rates continue to fall while vessel availability drops as well. Logically, spot rates should rise as vessel availability decreases. What is going on, and more importantly, when will it end?
Stream the webinar recorded on May 11 to hear Jefferson Clarke present our latest viewpoints on the LNG shipping markets. 
Topics discussed:
• An update on spot market metrics: floating storage, fleet speed, and ton-mile demand. What insights do they provide on the current market?
• Extending the monthly spot rate forecast out to two-years.
• The spot forecast 'wildcards': will the need for floating storage grow, and what is the role of Steam Turbine vessels?

Presented by Jefferson Clarke, Head of LNG Shipping Analytics