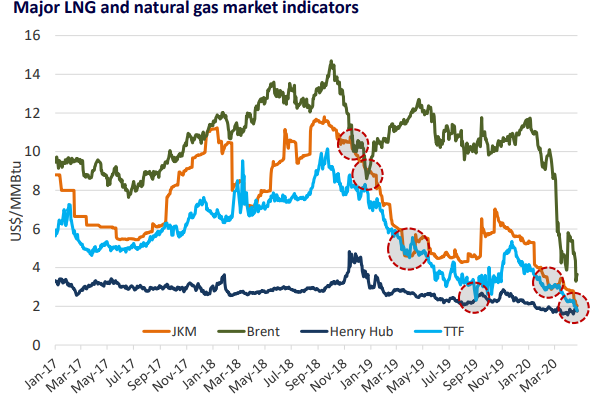 Webinar: LNG Markets Under Stress: What's Working and What Does it Mean for the Future? | April 29
April 29, 2020
The Covid-19 pandemic is causing significant disruptions to the global economy in general and the LNG markets in particular. But despite falling demand, dozens of cargo cancellations and unprecedented price volatility, the LNG market has performed well.
Stream our latest webinar to hear Poten explore how the market is performing overall, what has gone right and how today's turmoil might affect the market of the future.
Topics discussed:
• How have physical market participants handled the unprecedented disruptions in demand and what can we expect in terms of cargo cancellations going forward?
• What lessons can we draw from recent price volatility and how can the market evolve to better manage market risk?
• Are expected delays in developing new capacity hard wiring volatility into the market going forward?
Stream on demand now April 29 and hear the Poten perspective. 

Presented by Jason Feer, Global Head of Business Intelligence