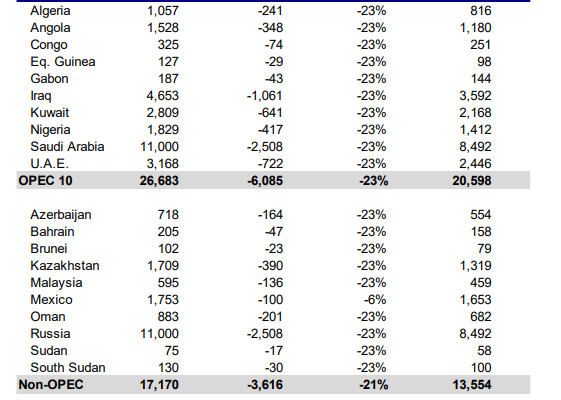 Webinar: How will OPEC's production and price cuts impact the tanker market? | April 17
OPEC+ has agreed to implement ambitious production cuts. Will this be enough to balance the oil markets and stabilize prices? How and when will this impact the tanker market?

Stream our webinar on demand for an update from Poten & Partners on the tanker markets.
Topics discussed:

• What has OPEC+ agreed and when will it become effective?
• How (and when) will these cuts impact trade flows and tanker rates?
• What will happen to floating storage?
• An opportunity for Q&A

Register now and hear from Erik Broekhuizen, Poten's Head of Tanker Research & Consulting. We look forward to sharing our market viewpoints with you.