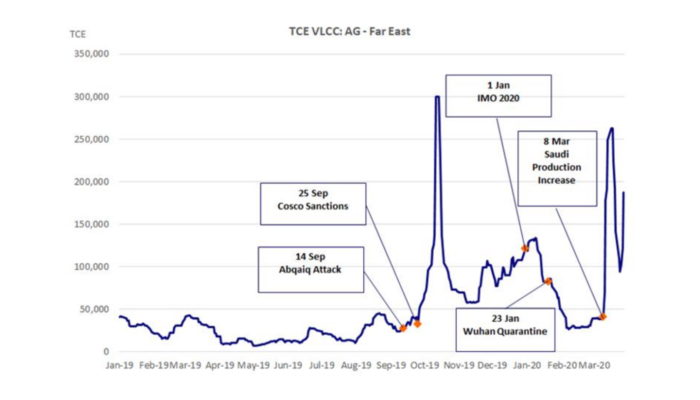 Webinar: Covid-19, Oil Price War and Global Tanker Market Volatility
2 April 2020
The combination of the Covid-19 pandemic and the price war between OPEC and Russia has created significant volatility and uncertainty in the global tanker markets. Join our upcoming webinar on April 2 for an update from Poten & Partners on the tanker markets.
Topics Discussed:
• Why are tanker rates so strong when oil demand is plummeting?
• What is the interplay between spot chartering activity and floating storage?
• What are the specific issues facing the tanker market?
• An opportunity for Q&A
Stream our webinar on-demand to hear from Erik Broekhuizen, Poten's Head of Tanker Research & Consulting. We look forward to sharing our market viewpoints with you.