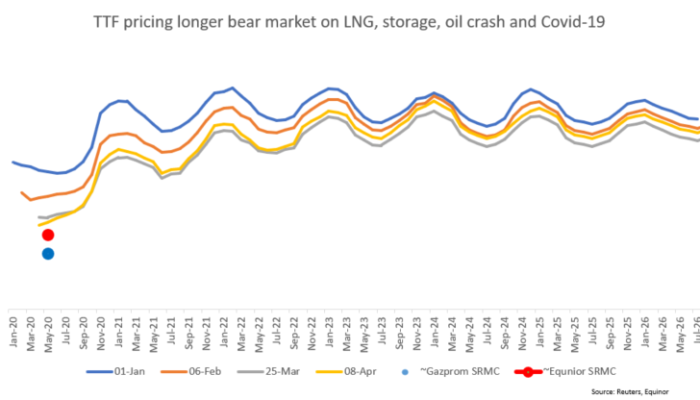 Webinar: Between LNG and a Hard Price Floor: Europe Sends Shut-in Signals – April 15
Even before the latest Covid-19 outbreak, Europe's ability to absorb excess LNG was under duress following a mild winter and atypically high storage inventories. Fundamentals have only worsened, pushing prices towards marginal costs of gas supply and hastening calls for production shut-in.
Stream our webinar on demand now for a discussion led by European LNG & gas analyst Oleg Vukmanovic in London.

Topics to be addressed include:

– Behavior of Europe's pipeline gas suppliers and outlook for 2020
– Multiple price floors for European gas – but which one will hold?
– Storage saturation and the case for supply shut-in
– Covid-19's impact on European gas and Atlantic LNG markets

Stream Now!