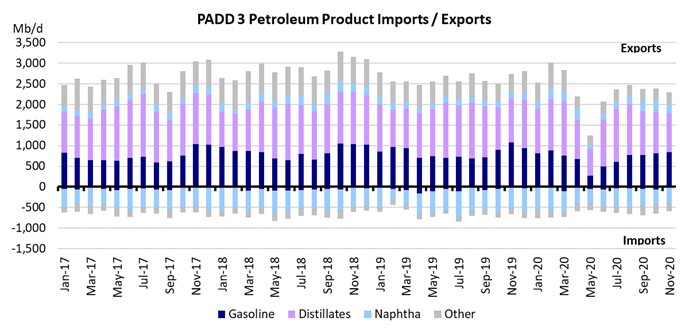 February 19, 2021
What are the implications of the ice storm for U.S. energy?
Extreme winter weather in Texas has disrupted energy supply and demand in the Lone Star State. All over Texas, millions of people lost power and it could take several weeks for energy systems to resume normal operations. Many news organizations have reported extensively on what caused these problems and how they could be addressed.
That is not the topic of this Weekly Opinion. We will try to determine if there are any long-term implications for U.S. energy balances. Crude oil as well as refined product imports and exports were already subject to significant changes as a result of the Covid-19 Pandemic as well as the change in government in the U.S.
To read the opinion, please fill out the form.