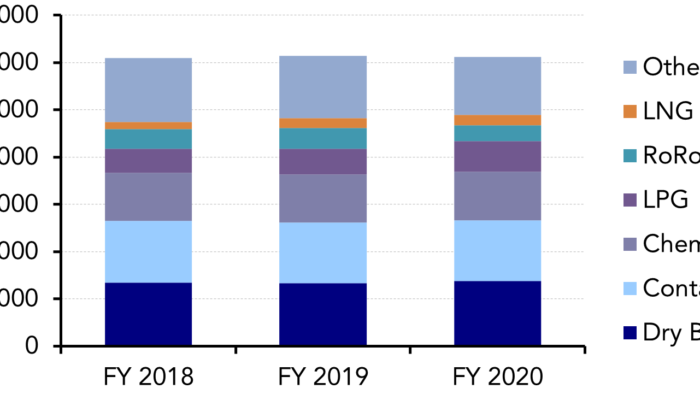 Long waiting times at Panama Canal expected to ease
LPG in World Markets
November 2020
The Panama Canal authority had to reduce the number of slots between May and Sep due to staff constraints, which has increased northbound transit time at the canal to 13 days in late-October. The backlog is expected to decrease as the number of slots has recently been increased.
Poten estimates as many as four vessel equivalents were removed from the fleet due to these delays. For the entire fiscal year of 2020, however, number of LPG vessels passing through the Panama Canal increased 20% to 1,305 transits, while transits through the new locks rose 13% to 808 transits.
To read the full opinion, click here.